What are the three most popular brand archetypes?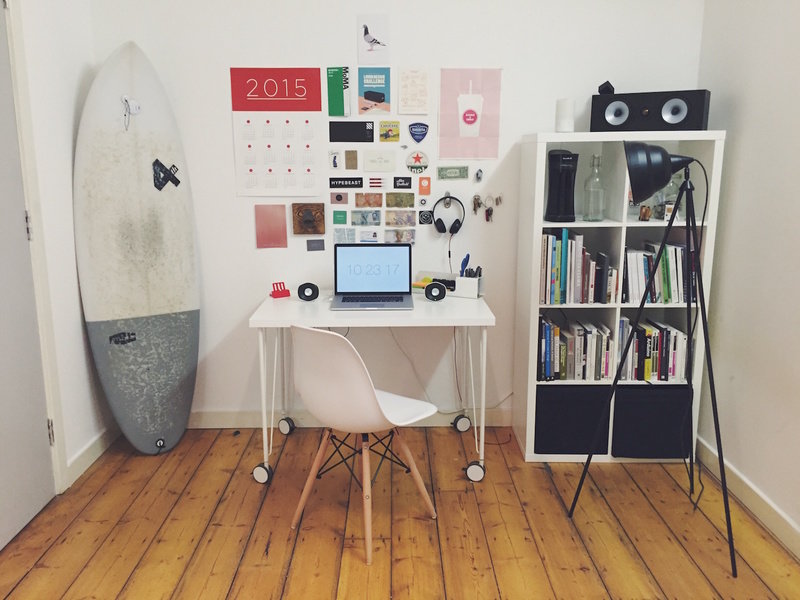 At BrandStruck, we have a database of more than 100 brand strategy analyses (and growing every week). For each of the brands we've looked at, we've closely analysed their communication activities, in an effort to decode one or two dominating archetypes. Brand archetypes aren't always consciously used by marketers, but most brands can have archetypes assigned to them, based on how they come across in marketing and communication material.
Overall, there are twelve archetypes and the original typology was created by psychologist Carl Gustav Jung. You can find out more about brand archetypes in our series of posts about them: part 1, part 2, part 3 and part 4.
Having analysed almost 200 global brands, it's apparent that some brand archetypes are used more often than others. Here's the list of the three most popular ones on BrandStruck:
No. 3: The Hero
Brands in the Hero archetype tend to come across as winners and achievers. The typical themes in their communication include: empowerment, determination, speed, and performance. They often emphasise that they get things done effectively or want to improve the world.
The brands that fall into this category vary, with Hero brands ranging from FedEx focusing on performance, to BMW proud of the "ultimate driving experience" it offers, and LinkedIn encouraging people to realise their professional aspirations. As with other archetypes, there are the whole categories, which are more inclined to use the Hero framework than others. For example, sportswear and fitness wearables. Both Nike and Reebok's communication is based on the Hero messaging and focuses on overcoming weaknesses and achieving greatness. Another example is Fitbit. Although primarily a technology company, it aims to empower and inspire people to live a healthier, active life, encourages them to compete, and motivates to get better at what they do.
No. 2: The Regular Guy
The Regular Guy plays it cool – there's no pretentious advertising, and brands in the archetype typically come across as humble and on the same level as the consumer. They often position themselves as an everyday choice and try to integrate within the community, all with the aim of not excluding anyone and being perceived as authentic, familiar and down-to-earth.   
There's an even more varied range of brands that find themselves under this archetype, from food and drink brands such as KFC, Subway and Jack Daniel's, to technology names, which want to attract more mainstream audiences, like Facebook, Uber and Airbnb. Companies such as UPS find themselves a Regular Guy because of the warm, human way in which they communicate, while brands like KFC and Jack Daniel's are there because of their personal histories, with the down to earth stories of Jack Daniel and Colonel Sanders playing big parts in each communication strategy.
No. 1: The Creator
If a brand is all about creating, building and innovating, it's a likely candidate for the Creator archetype. Creator brands emphasise in their communication their production process, craftsmanship, artistry, innovation, entrepreneurship but also self-expression.
There's a very clear category linked to this archetype, with tech brands such as Samsung, Apple, Sony, Canon, HP, Pinterest, YouTube and Instagram all using the Creator as a dominating archetype. However, although it may not seem like it in the 21st century, it's not all about technology. Creativity comes in different forms. Nescafé, for example, prides itself on its pioneering and innovative spirit and its brand strategy revolves around creating new beginnings. Zara, although a high street brand, attempts to build associations with high fashion. And Lego, is on a mission "to inspire and develop the builders of tomorrow".
The Hero, the Regular Guy and the Creator are the three most commonly used brand archetypes. Two or three decades ago, the Ruler, the Outlaw and the Jester seemed to be more popular (though we have no scientific proof of that!), now the brands choose a different narrative, better suited to today's world's needs and expectations. Seemingly, they all have some of the most desirable qualities – the Hero gives off a strong message with its empowering of people, the Regular Guy is warm and friendly, and the Creator shows itself as being artistic and innovative.
If you want to know more examples of brands using the 12 archetypes, join BrandStruck. 
To receive our bi-weekly newsletter with the latest blog post and update on new brand case studies added to BrandStruck, just send your email to brandstruck@brandstruck.co with the title: Newsletter.
If you want to hire Magda for a brand strategy-related project, email her at: magda@brandstruck.co
Magda Adamska is the founder of BrandStruck.

BrandStruck is the only online database of brand strategy case studies.
This is a tool that is dedicated to brand and marketing professionals, allowing them to better understand the positioning of the world's most admired brands, the similarities and differences between them and to learn more about certain categories.