BrandStruck's top insights 2018: what we have learnt and what has surprised us the most?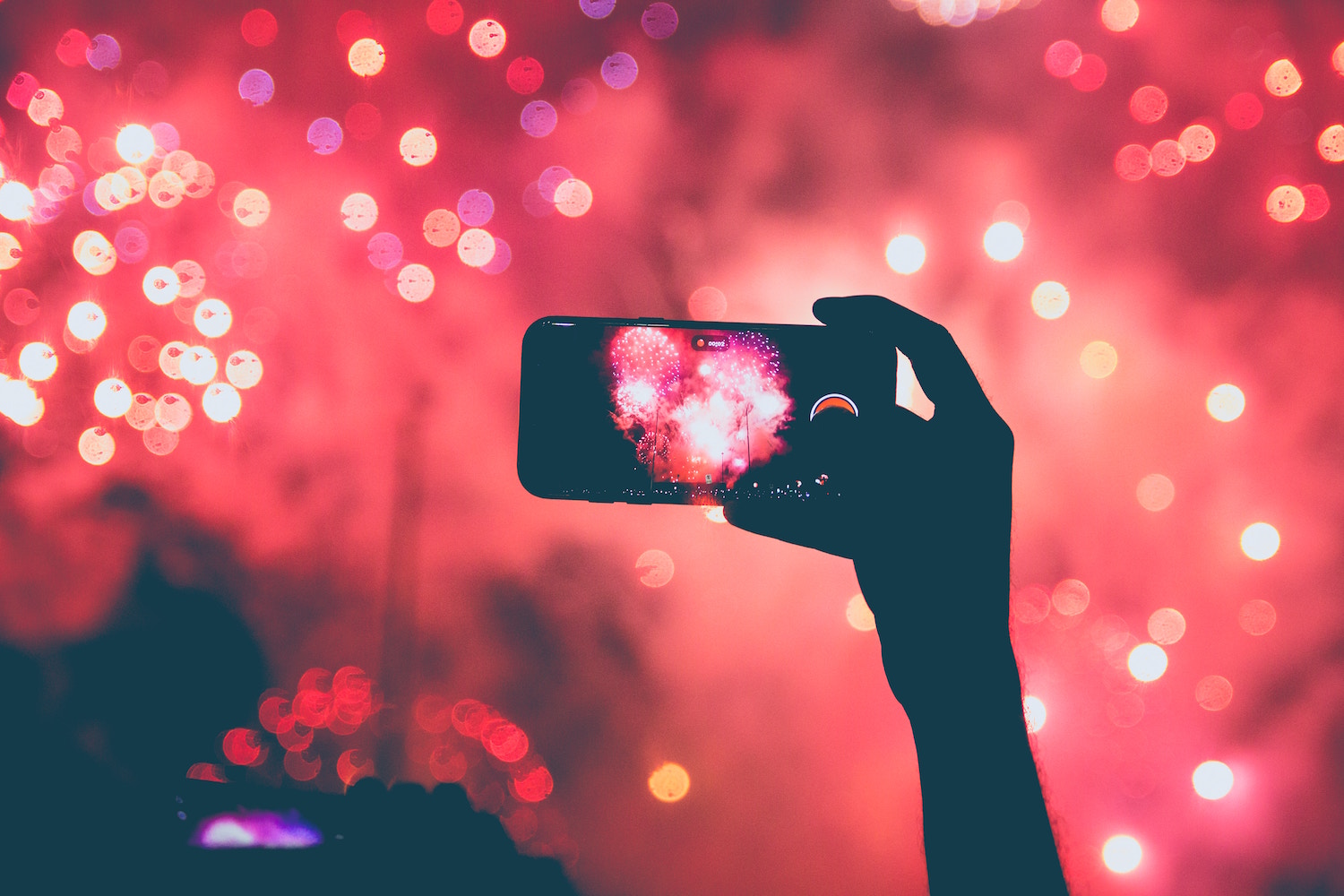 December is the time of the year when most blogs and magazines publish their annual summaries, top 10s and various lists of all things best and biggest.
We are no different in this respect.
Today, we would like to share with you what has surprised us in 2018, starting with our own performance and finishing with some unexpected positioning moves (or lack thereof) of the brands we cover on BrandStruck.
Let's get started.
Our most popular blog posts from 2018
We did a similar summary 19 months ago and, surprisingly, our two most popular blog posts for 2018 are the same as for 2017. They both cover the topic of brand architecture (you can read them here and here). However, as far as the articles written in 2018 are concerned, here's our top three list:
3. "What does 'brand' really mean and what is the difference between brand strategy, marketing strategy and comms strategy"
2. "The positioning of the three most valuable beer brands"
1. "The most important metrics and KPIs measuring brand performance"
Our catchiest headlines in 2018
Every three weeks, we send out a newsletter with information about BrandStruck's new case studies and a link to our latest blog post. This link's click-through rate is a good estimate of whether the headline we have chosen has the wow factor.
Below is a list of our most clickable titles.
Frankly speaking, the number-one headline came as a surprise to us. We thought that it might be a bit too basic for our newsletter subscribers (mostly strategists and marketing professionals). However, it emphasized how important it is for brand/marketing people to speak the same language and how much ambiguity there is in the brand/marketing discipline. This was also the post for which we received the most positive feedback ever.
3. "The most popular blog post we have ever written has been read almost 25,000 times"
2. "Three brands that have recently changed their positioning" 
1. "What does "brand" really mean and what is the difference between brand strategy, marketing strategy and comms strategy"
The headlines that sadly didn't catch on
This one is really interesting. These three articles are probably the best researched pieces we have written this year and contain information that is difficult to find elsewhere. Therefore, we totally recommend reading them (though our judgement might be slightly biased), despite the fact that, as it turned out, their headlines are not that clickable.
3. "Why building the intended price perception should be part of every brand's strategy"
2. "How to choose the right branding strategy post-M&A"
1. "How digital businesses can measure their brand performance"
The most popular brand strategy case studies
In our last summary, we wrote that our users were more interested in traditional brands representing traditional businesses (e.g., soft drinks), with Coca-Cola being one of the three most popular case studies (now in 16th place). Things changed in 2018, with our top 15 list also including a few "digital brands", such as Airbnb and Netflix.
The first five brands on the list are or were available for everyone for free; hence, their high position. The rest are behind a paywall and thus only available to paying customers.
1. Dove
2. Nike
3. Google
4. National Geographic
5. Microsoft
6. Airbnb
7. Adidas
8. H&M
9. Burger King
10. Netflix
11. Evian
12. Louis Vuitton
13. Pepsi
14. Spotify
15. Amazon
The worst and the best business idea
2018 was a very good year for BrandStruck. We are still a tiny company but we've managed to almost triple the number of sessions (with most of our users coming from the US, the UK and India) and increase subscription revenue by almost 60%.
We've made a number of good business decisions (for example, introducing one-day access) and one very bad one. The decision which proved to be a wrong move was launching a free trial. We offered a free trial for two months and it was extremely popular. However, this didn't translate well enough into new paid subscriptions and, once we closed the trail, business returned to normal. It seems that we somehow attracted businesses which, from the start, were not interested in a paid subscription.
Brand moves that surprised us
The last part of this 2018 summary refers to what has surprised us this year, with regard to what big brands have or have not done in terms of their brand strategy and its implementation.
5. Microsoft's 2015 repositioning has started to bring about tangible outcomes. Satya Nadella has been doing an amazing job and, as a result, for a few minutes, Microsoft was the world's most valuable publicly traded company, worth more than Apple.
4. Positioning the most mainstream brands, the brands of the middle and the brands for everybody is probably the most complex form of strategic work. Implementing this kind of strategy in creative execution, so that it is new and exciting, is even more difficult. Ford in the US has managed to do this with the "Built Ford Proud" campaign. Wieden + Kennedy proved one more time that there's no other agency as proficient in building brands through creativity as they are.
3. This might be a bit of older news but it still is surprising to us that 7UP in the US has changed its brand strategy and now positions itself as a staple mixer. We seriously have no idea what to think about it and would love to see the results of this strategic change.
2. In the meantime, Pepsi, the brand epitomizing fun, youthful spirit and the here-and-now attitude, started experimenting with communication, which, rather than being focused on strengthening the contemporary character of the brand, is more nostalgic, attempting to convey the message that Pepsi is a drink for all generations, not just the young. Doesn't it feel more like Coca-Cola?
1. What has been most surprising in 2018 is that Uber, despite the fact that it has a new CEO, survived a number of reputational crises and changed its visual identity again, still doesn't have a sound, understandable brand strategy. In 2016, Uber was about "bits and atoms", representing the digital and analogue worlds. Meanwhile, in 2018, it stands for "igniting opportunity by setting the world in motion". We are not really sure it will do the job, mostly because we are not sure what it really means. Again.
Any comments or questions, let us know!
December promotion
We aim to educate and inspire strategists, marketers and brand academics around the world by providing access to the most instructive brand strategy case studies. Our belief is that the more you know about different brands and categories, the sharper your thinking and the better you'll be at your job.
In December, if you buy our annual subscription, we will give you one additional month free. Check our pricing and hurry up!
To receive our bi-weekly newsletter with the latest blog post and update on new brand case studies added to BrandStruck, just send your email to brandstruck@brandstruck.co with the title: Newsletter.
If you need help with research or want to hire Magda for a brand strategy-related project, email her on: magda@brandstruck.co
Magda Adamska is the founder of BrandStruck.

BrandStruck is the only online database of brand strategy case studies.
This is a tool that is dedicated to brand and marketing professionals, allowing them to better understand the positioning of the world's most admired brands, the similarities and differences between them and to learn more about certain categories.