The positioning of the three most valuable beer brands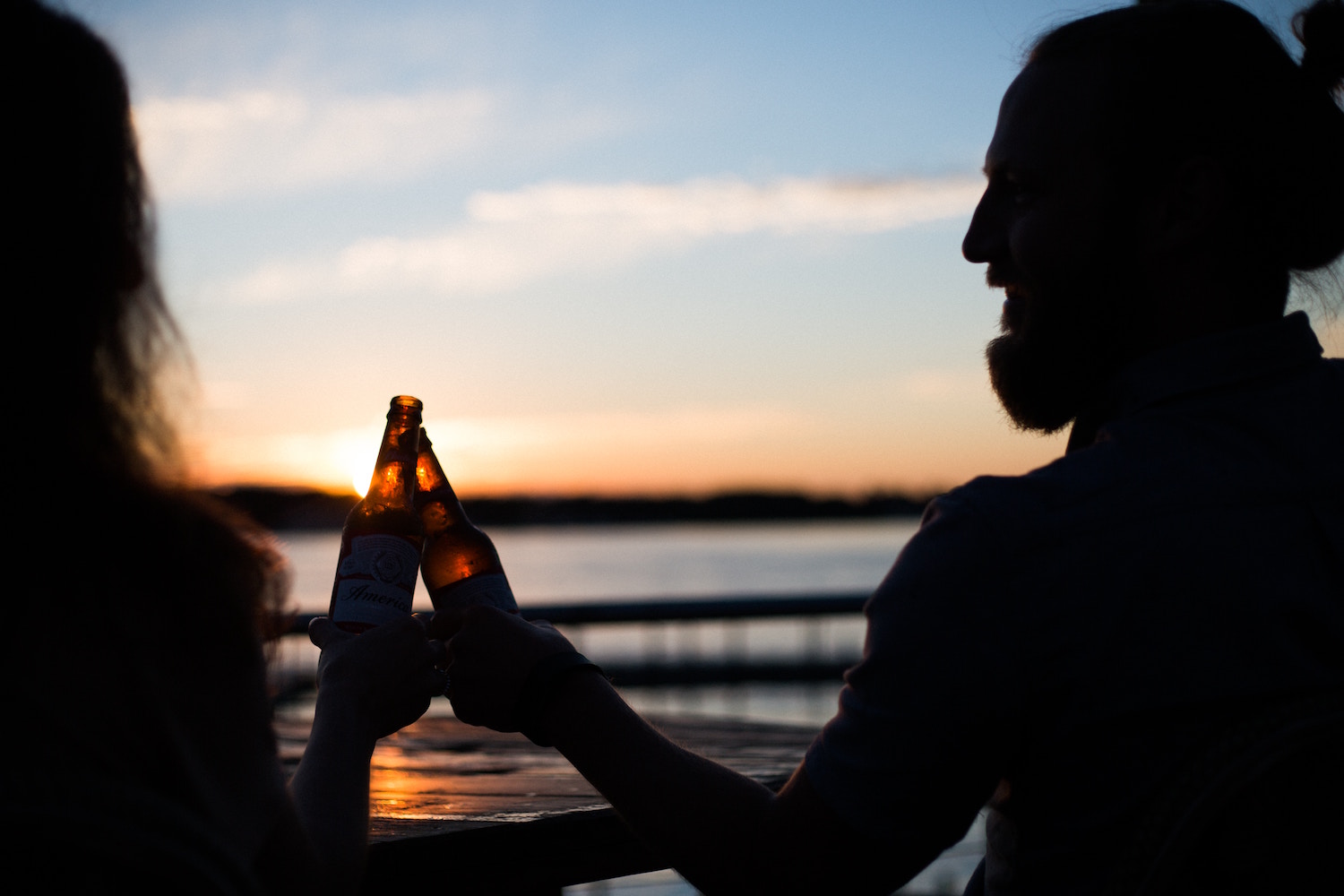 No other category has mastered the art and science of brand strategy like alcohol brands. Their understanding of consumers' needs and their finesse in applying that knowledge to branding and marketing is unparalleled. Yet, for some reason not many alcohol brands are present in the annual rankings of the most valuable brands.
We have previously written about the most valuable brands in the categories of luxury fashion, media and payments, as well as about the most valuable brands overall.
Today, we will take a look at the only three beer brands to have made it onto the Interbrand Best Global Brands 2017 ranking: Corona (no. 93), Heineken (no. 85) and Budweiser (no. 31).
Jack Daniel's (no. 82) and Moët & Chandon (no. 99) are other alcohol brands present on this list. To read about their brand strategies, join BrandStruck (paywall).
Corona – The beach state of mind
Corona, one of the key brands in Anheuser-Busch InBev's portfolio, positions itself in a simple, single-minded way and is highly consistent in executing its branding strategy. It has been particularly effective in delivering its message in the US, where it is the bestselling imported beer (before Heineken and Modelo).
Corona's brand strategy revolves around the idea of "the beach state of mind". Mexico, summer, picturesque sunsets, white sand and tropical beaches are the associations it has managed to build in the minds of consumers over the years. No other beer brand better represents the idea of relaxing in an exotic paradise and the philosophy of living a carefree life. Corona expresses its positioning through the taglines: "This is living" and "Find Your Beach" (in the US).
Heineken – The world's most international premium beer
Heineken positions itself as the world's most international premium beer, "enjoyed in 192 countries", and has built the image of a confident and aspirational brand standing for openness, creativity and innovative thinking ("a progressive and innovative leader"). Heineken often reminds people of its popularity and leading position. However, it does so in a witty, light-hearted way in its communication with consumers.
Heineken has been using its "Open your world" tagline since 2011. At that time, "Open your world" was also the brand's communication platform, highlighting an attractive image of a Heineken consumer – an admirable, charming, refined, cosmopolitan, resourceful and adventurous individual who knows how to behave in every situation. In 2016, however, there was a noticeable shift in Heineken's messaging, even though the tagline didn't change and the brand's character, as well as its tone of voice, remained the same. The brand started putting stronger emphasis on its product and the stories around it. It is believed that this change was a result of the growing popularity of craft beers, which mainly communicate through their product benefits.
Budweiser – The most American beer of all
Budweiser, similarly to Corona, is also one of the brands owned by Anheuser-Busch InBev. According to Interbrand, it is the world's most valuable beer brand. "The King of Beers", as Budweiser likes to call itself, is an American heritage-based brand standing for patriotism, inclusiveness, authenticity, optimism, celebration and friendship.
Interestingly, Budweiser is not the bestselling beer in the US. As of 2018, its sister brand Bud Light is in first position, followed by two other light beer brands (Coors Light and Miller Lite). Bud Light's global sales are also higher than those of the main Budweiser brand.
In recent years, as a result of the growing popularity of craft and light beers, Budweiser's leading position in the American market has been constantly challenged. The brand has been trying to find the right tone of voice for itself and has experimented with a few different styles, ranging from strong and serious to light and humorous. Budweiser doesn't pretend that it belongs in the ranks of the artisan brands. Instead, it stands in contrast to these brands by reinforcing the image of a "no fuss" beer: a lager coming from a big brewery, which is tough, masculine, produced "the hard way" on a mass scale, not imported and, surprisingly, not for everybody (probably meaning that it's for real men and not for fussy craft beer drinkers). Yet, its tagline, "This Bud's for you", is highly inclusive.
According to Interbrand, Corona, Heineken and Budweiser are the world's three most valuable beer brands. Corona stands for the beach state of mind, Heineken's strategy is centred on its premium and international character, while Budweiser is an American heritage brand priding itself on being "The King of Beers".
If you want to read the complete brand strategy case studies of these three brands (and many more), join BrandStruck today.
If you want to hire Magda for a brand strategy-related project, email her at: magda@brandstruck.co

To receive our bi-weekly newsletter with the latest blog post and update on new brand case studies added to BrandStruck, just send your email to brandstruck@brandstruck.co with the title: Newsletter.
Magda Adamska is the founder of BrandStruck.

BrandStruck is the only online database of brand strategy case studies.
This is a tool that is dedicated to brand and marketing professionals, allowing them to better understand the positioning of the world's most admired brands, the similarities and differences between them and to learn more about certain categories.