Brand Architecture Part 1: The difference between branded house and house of brands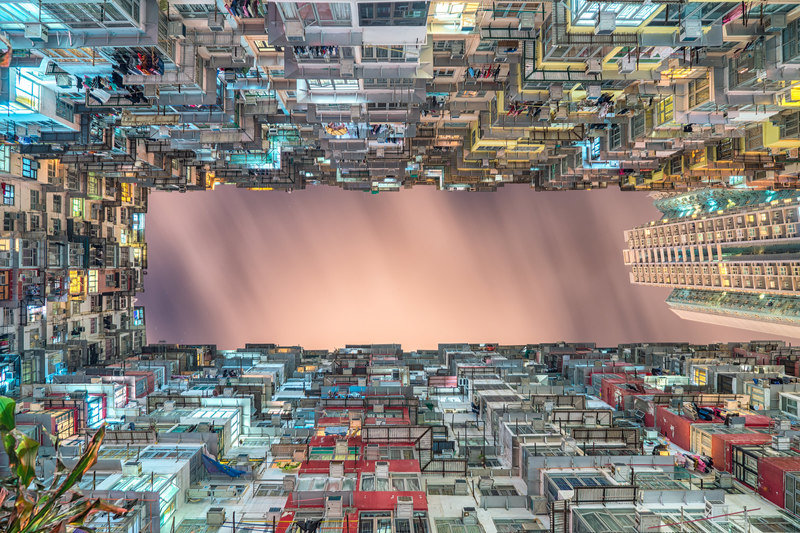 Brand architecture describes the role of the corporate brand in marketing products and services, as well as the relation between all the brands, sub-brands, products, variants, and acquired businesses in the company's portfolio. It is often perceived as an area of interest in big organisations only, though if you sell just one product or service and need to decide whether it will be called the same as your company or differently, it is also a brand architecture decision.
The more complex a company's portfolio, the more difficult it is to change the brand architecture. And although it has an impact on how a company communicates and markets its products, brand architecture is purely a business decision as it often affects the way teams are organised and how budgets are structured.
Branding guru David Aaker has written a great deal about brand architecture and we use his nomenclature in this post. We will explain the four main brand architecture types: branded house and house of brands in this article and sub-brands and endorsed brands in the next.
Branded house
A company with a branded house architecture has many products and offerings under one masterbrand (also called mother or umbrella brand). Its products don't have separate identities and all contribute to the strength of the masterbrand. Examples of companies using this framework include HSBC and Virgin. Amazon is also predominantly a branded house as most of its new products derive their strength from the mother brand.
A company that recently changed the brand architecture of its flagship brand, moving it closer to a branded house is Coca-Cola. Following several years of having its drinks marketed individually, last year it announced the "One Brand" strategy, resulting in Diet Coke, Coca-Cola Zero Sugar and Coca-Cola Life all being advertised under the main Coca-Cola umbrella, turning the three sub-brands into variants of the main brand.
Microsoft is another example of a company that understands the importance of strengthening its masterbrand. It has become a huge corporation with many strong product brands (e.g. Windows or Office), as well as independent brands under its belt: Skype, Xbox and recently LinkedIn. Despite the product brands remaining distant from the masterbrand, it wants to move them closer to the overarching Microsoft umbrella. The company execs often share their concerns that the fact that people don't know that these brands are part of Microsoft is an issue they need to solve. Microsoft probably will never become a branded house but it's clear it wants to move toward this in future.
A branded house architecture works when a company targets a similar audience with different products, and wants to build the same proposition and the same associations for different offerings. It's also a suitable solution when an organisation has a limited marketing budget, as it's understandably cheaper to build awareness of just one brand as opposed to several. Finally, it should be used when reputation risk related to different products is low, as one wrong move could affect the whole company.
House of brands
A house of brands is almost the complete opposite of a branded house, in that there are still many varied products and offerings, but they are marketed under separate brands, which have their own identities. There are two prime examples of major "house of brands" companies. The first is Procter & Gamble, whose brands range from skin and hair care, to dishwashing and laundry detergents. Ariel, Fairy, Always, Old Spice, Gillette and Head & Shoulders are all P&G brands. The other example is Unilever, whose portfolio is even more varied, featuring home and personal care brands as well as food and drink brands. Lynx (Axe),  Dove, Knorr, Lipton, Magnum, Marmite, PG Tips and Wall's ice cream are just a small handful of the names in the Unilever house of brands.
Whilst branded house companies try to make its new products or acquisitions part of the masterbrand in its marketing and communication, there's a clear separation between parent companies such as Unilever and Procter & Gamble and their brands, with the general consumer likely unaware some of the brands are connected in this way. However, in more recent communication, both P&G and Unilever have begun to stronger accentuate their corporate brands when promoting consumer brands, in a way stepping back from this strategy.
A house of brands structure is recommended when an organisation targets different audiences with the same product categories (for example three shampoo brands for three different target groups) and wants to build different propositions and new associations for different products (e.g. a value for money shampoo, a mid-range shampoo solving a concrete hair problem like dandruff and a premium hair salon shampoo). House of brands is convenient when reputation risk related to different products is high and you don't want other brands in your portfolio to be affected. However, it's crucial to remember that this brand architecture can be effectively applied only if there's a substantial marketing budget to build awareness of each individual brand. There are many companies using a house of brands, marketing different products under different names with little success as their marketing budgets are not adjusted to this brand architecture type.
In closing, changing a brand architecture is by no means a creative exercise involving only a new naming approach. If you need help with re-arranging your brand architecture, we would recommend hiring professionals with high business acumen to do it for you. It's a substantial task, requiring an in-depth understanding of your business, your market, your product portfolio, your organisational structure (which is often set up around the main brands) and your financial situation.
In part 2 of our brand architecture guide, we'll look at the two framework classifications, which are placed between a branded house and a house of brands – sub-brands and endorsed brands.
To receive our bi-weekly newsletter with the latest blog post and update on new brand case studies added to BrandStruck, just send your email to brandstruck@brandstruck.co with the title: Newsletter.
If you want to hire Magda for a brand strategy-related project, email her at: magda@brandstruck.co
Magda Adamska is the founder of BrandStruck.

BrandStruck is the only online database of brand strategy case studies.
This is a tool that is dedicated to brand and marketing professionals, allowing them to better understand the positioning of the world's most admired brands, the similarities and differences between them and to learn more about certain categories.