Three examples of distinctive CEO brands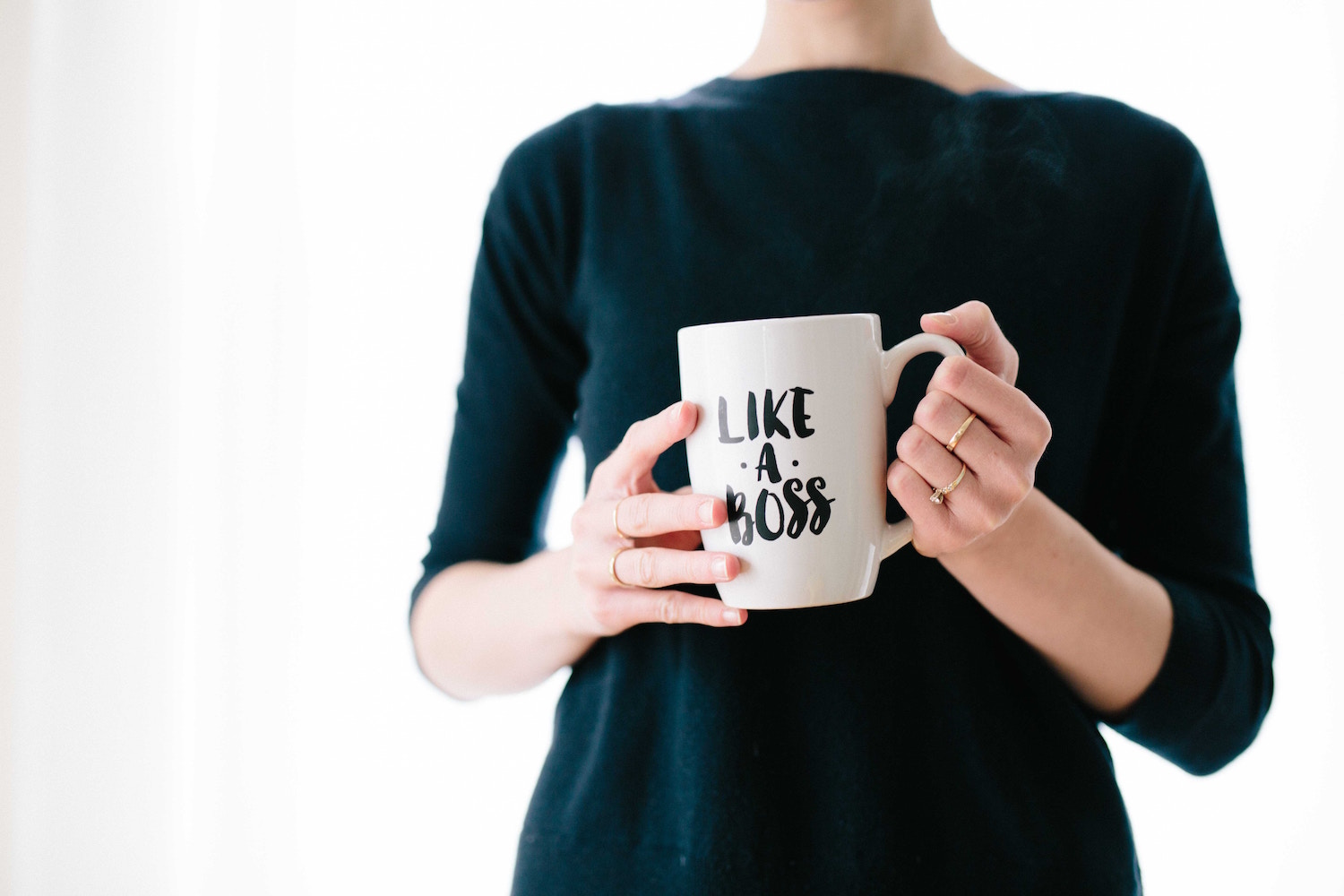 People form opinions about consumer brands based on their interactions with its products, on communication, the brand's visual identity and standards of customer service etc. In recent years, one more factor is gaining importance in this respect – that is an image of a corporate brand. How people perceive a company owning and managing a particular consumer brand increasingly affects the image of that brand.
Organizations such as Unilever and Procter & Gamble no longer hide behind their famous products. Instead, they focus on building their respective corporate brands. This is done not only to attract the best talent and gain a better position in stakeholders' minds (shareholders, governments, NGOs etc.) but also to appeal to consumers that are more aware.
There are a number of ways businesses can strengthen their corporate brand and build their intended brand image, but few are as effective as CEO branding.
It might sound perverse to treat a human being as a financial asset, which a strong brand definitely is. However, how a CEO behaves as a leader, what they say and how, what their track record is, what values they represent and how they come across all have a huge impact on how their company is perceived. Moreover, in extreme cases, some CEOs become pop culture icons and significantly influence consumers' purchasing decisions. Steve Jobs of Apple, Richard Branson of Virgin and Elon Musk of Tesla have all achieved this status.
In today's post we are writing about three other fascinating examples of CEO brands, who have hugely helped their companies build an intended brand image. Each of them is different and represents traits characteristic of a different brand archetype.
Warren Buffett, the Sage

Of the three CEOs, Warren Buffet is probably the least controversial of the leaders. "The Oracle of Omaha", as his fans like to call him, has a track record of making money few people on Earth can match.
The third richest man on the planet, Buffet bought his first stock when he was 11 and by his mid-teens was already earning more than his teachers. He has been running Berkshire Hathaway since the mid-1960s but interestingly, to this day, claims that buying a majority stake in it (then a textile business) was his worst financial decision yet.
When investing, Buffet always sticks to a few rules which are easy to comprehend but less easy to execute for decades with such consistency. For example, he is interested only in long-term investments and only buys stakes in companies whose shares are cheaper than the organization's intrinsic value. He never invests in businesses he doesn't understand and calls himself a 'hands-off' manager, allowing the companies he buys to be managed without interference.
Warren Buffet spends 80% of his working time reading. He is also famous for his writing; in particular for the letters he writes to Berkshire Hathaway shareholders, sharing his knowledge of investment in an often-humorous tone. Buffet seemingly has every reason to boast about his successes and lead an extravagant lifestyle, yet he does the opposite. He's a humble man who lives a frugal life, eating at McDonald's and drinking too much Coca-Cola!
Buffett's well-balanced personality, his impressive knowledge and willingness to share it with others are traits typical of the Sage archetype.
Gary Vaynerchuk, the Hero
Gary Vaynerchuk is the CEO of VaynerMedia, a full-service digital agency. He started making money as a young boy by running a few lemonade stands, selling baseball cards and later helping his father to manage a wine shop. This led to him later setting up Wine Library, an e-commerce site selling wine, and Wine Library TV- a video blog about wine. He became so successful at creating video content for Wine Library and distributing it via social media that he decided to start doing the same for clients. That's how he launched VaynerMedia in 2009, with "zero experience" as he described it.
Vaynerchuk is one of the most active CEOs on social media, better known on there as Gary Vee. He produces so much content that it's almost impossible to read and watch it all. He writes articles and books as well recording himself on an almost daily basis and for many years, he responded personally to all tweets mentioning his name. The topics he discusses include developing perseverance and patience in business ("hustling"), realizing one's dreams of setting up one's own company (and loving Mondays again as a result!), the importance of executing plans and the effectiveness of employing digital and social media.
He has as many critics as fans, in particular among traditional marketers and academics, who disagree with him on a number of topics. For example, regarding the use of TV as a medium (Vaynerchuk advises against this) or the usefulness or uselessness of formal marketing education (again, Vaynerchuk is firmly in the "uselessness" camp). He often says that he owes everything he has achieved in life to his mother who instilled in him self-confidence and passion. He even went so far as to say that the ROI of his mother, though not easily measurable, was enormous.
Gary Vaynerchuk is an example of a Hero brand, focusing his narrative on overcoming barriers to achieving a more fulfilling work life and emphasizing the significance of persistence and determination.
John Legere, the Outlaw
John Legere is much better-known in the US, where he is the CEO of T-Mobile, than anywhere else. Before T-Mobile, Legere held a few senior positions at other companies and at that time acted as a typical executive, or "suit" as some may call it. He spent almost 20 years at AT&T, which is particularly interesting in the light of what he has to say about this company now.
John Legere's persona is particularly fascinating as it was created primarily to reposition T-Mobile in the US. In 2013, the company started building an image of itself as the disruptor of the telecoms industry and calling itself "the Un-carrier" and John Legere simultaneously started calling himself "the Un-CEO".
T-Mobile subsequently managed to change the rules of the American mobile (wireless) market by introducing a number of changes in what it offered and employing more aggressive communication and Lagere played a huge part in this effort. Legere, on top of his business achievements, has made himself known for attacking his competitors using a blunt and highly uncensored language ("Dumb and dumber" or "the pricks" are just two examples of what he calls AT&T and Verizon), wearing magenta-coloured clothes in public situations and being very active on Twitter (it's not unusual for him to tweet 20 times a day). David Aaker described Legere as "colourful", while Fast Company called him "the Dr. House of telecom" and "the profanity-spewing shock jock of corporate America".
Legere has a replica of himself ("Legere doll"), which also has its own Twitter account, @LegereDoll. The account seems to be run by Legere himself. He also has his own cooking show, "Slow Cooker Sunday", via which he also tries to persuade customers to join T-Mobile.
John Legere is a prime example of an Outlaw CEO brand. He created his "rebel persona" which helps him deliver the message T-Mobile has in the US – that it's a rebel brand, revolutionizing the mobile / wireless market.
Warren Buffett, Gary Vaynerchuk and John Legere are three examples of distinct CEO brands who have helped their respective companies to convey their intended brand image. If you are reading this post and are a CEO, you need to remember that even if you don't like public exposure and don't plan to be a so called "thought leader", you should be aware of the image you're building and never forget that this image can be actively managed.
If you need help with research or want to hire Magda for a brand strategy-related project, email her at: magda@brandstruck.co
To receive our bi-weekly newsletter with the latest blog post and update on new brand case studies added to BrandStruck, just send your email to brandstruck@brandstruck.co with the title: Newsletter.
Magda Adamska is the founder of BrandStruck.

BrandStruck is the only online database of brand strategy case studies.
This is a tool that is dedicated to brand and marketing professionals, allowing them to better understand the positioning of the world's most admired brands, the similarities and differences between them and to learn more about certain categories.