The three most common brand values and famous brands which apply them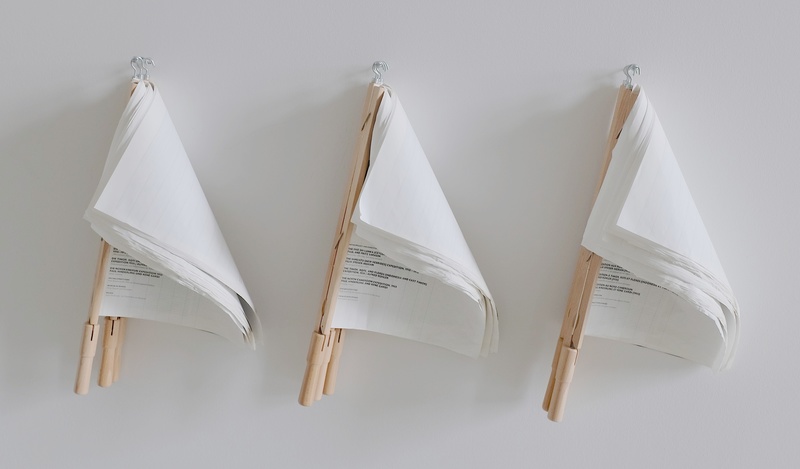 Distinctiveness of brand strategy is thought to be a key success factor of any brand, as it is believed to accelerate the growth of brand recognisability and recall. However, after analysing almost 200 of the world's biggest brands across various industries and price levels, we've noticed that there are a few brand values, which are significantly more popular than others.
Different companies define brand values in different ways. Here at BrandStruck, we define brand values as the key communication themes executed through the brand's messaging – in other words, the 'what' of the brand strategy. (In contrast, brand character describes brand personality and tone of voice – expressing the 'how').
Through our analyses, we have identified three of the most common brand values:
#3 Care
The third most common brand value is care, which is echoed throughout the brand strategies of companies representing many industries: from health & beauty, to insurance, cereal and electronics. Brands based on care as a key brand value put their consumers' well-being above anything else.
One of the examples of such brands is Nivea. Nivea's understanding of care refers mostly to care and protection of the skin and is mostly executed in the brand's messaging strengthened by a warm, soft, and gentle tone of voice. Nivea's brand strategy relying on care has been consistent for many years and helped the company build a reliable and trustworthy image.
On a different end of the spectrum, electronics company Philips is also based around the care value. In a different way to Nivea, Philips not only communicates care but the brand has redefined its business strategy and the whole product portfolio to be able to focus only on meaningful innovations – innovations which can prove the company's care, contribute to people's well-being and measurably improve their lives. A prime example of this approach is their work in developing products for people suffering from respiratory problems and sleep apnea, for which the company won the Grand Prix at the Cannes Lions International Festival of Creativity this year.
#2 Heritage
The second most common brand value is heritage, which is apparent in many industries across the board including high fashion designer labels, airline companies, car manufacturers, banks or alcohol companies.
Some companies utilise their heritage as a base of their brand strategy, some use it to build other associations. For example, J.P. Morgan uses its 200 year old heritage to strengthen the expertise attribute and its credibility as the market leader. The organisation prides itself on their "integrity, commitment and innovation" throughout the years, with its "history of demonstrating leadership during times of both economic growth and instability." This statement enforces their reputability and trustworthiness as a financial service provider which has become a global leader in the industry.
An example of a brand which based its whole brand strategy on heritage is Jack Daniel's. The brand constantly expresses how proud it is that the Jack Daniel's production process hasn't changed in 150 years, with the bourbon still being made in exactly the same way and and in exactly the same place, Lynchburg. With the emphasis on the legacy and tradition, the brand's marketing efforts have encouraged the consumer to make a familiar and almost personal connection with Jack Daniel himself and the history behind the product.
#1 Innovation
Few will be surprised that innovation came as the most popular brand value amongst companies representing almost all types of industries: from technology companies (which are in a constant battle to release the most innovative products) to sports brands, logistics companies, car manufacturers or FMCG brands.
Personal care & beauty brand Gillette falls into this category. Although razors and blades might seem like a simple, straight-forward product, they take an incredible amount of knowledge and investment in science, technology and R&D. There are 20,000 active patents in this category and Gillette, as a market leader, focuses heavily on the technological advancements of its products. From an increasing number of blades, to Fusion ProShield lubrication and FlexBall technology, Gillette is a forerunner of innovation.
Another example of a brand relying heavily on innovation is FedEx. FedEx's attempts to build an image of a company, which delivers "solutions that matter" and prides itself  on its ability to provide an efficient service, which has existed since 1965 when they developed a system to allow for the delivery of time-sensitive shipments. Since then, the business has developed into a well-oiled machine, and have introduced various new game-changing solutions, including the first PC-based automated shipping system, the first all-electric delivery trucks and their more recent SenseAware device, to allow for the near-real-time shipment data of their parcels. Their aim of "connecting people and possibilities" is what drives their innovation.
Despite the fact that the above three values are shared with numerous companies, and are therefore not very unique, they have helped to build some of the most successful brands in the world. This proves that the quality of execution and consistency in brand implementation are the differentiating factors and are as important as the brand strategy itself.
Complete brand strategy case studies of the aforementioned brands (and more) are available on BrandStruck.
To receive our bi-weekly newsletter with the latest blog post and update on new brand case studies added to BrandStruck, just send your email to brandstruck@brandstruck.co with the title: Newsletter.
If you want to hire Magda for a brand strategy-related project, email her at: magda@brandstruck.co
Magda Adamska is the founder of BrandStruck.

BrandStruck is the only online database of brand strategy case studies.
This is a tool that is dedicated to brand and marketing professionals, allowing them to better understand the positioning of the world's most admired brands, the similarities and differences between them and to learn more about certain categories.