The most instructive rebranding case studies of all time – Part 2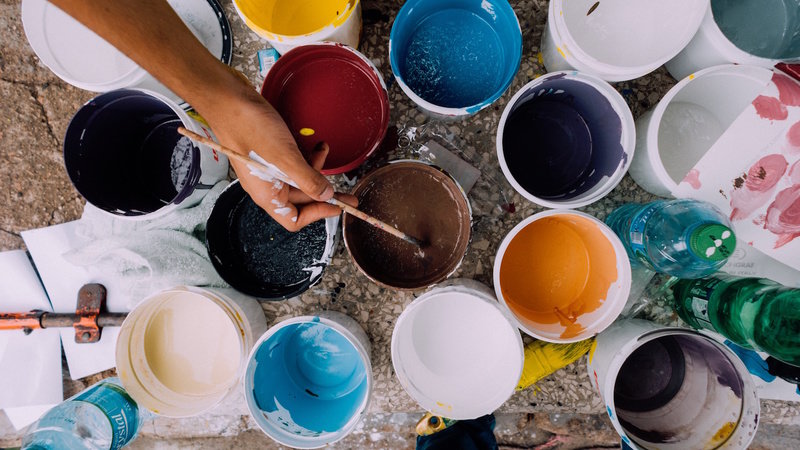 In the previous post we wrote about two famous rebrandings: how Abbey National, Bradford & Bingley and Alliance & Leicester became Santander and how Accenture avoided negative connotations with Arthur Andersen, its former parent company, by spinning off from it and changing the name.
Today, we take a look at two more case studies, which we believe every marketer planning a rebranding should be aware of, as they provide great insight.
Aviva is one of the biggest insurance companies in the world. It has been operating under this name since 2002, that is, two years after Norwich Union and CGU merged. Initially, the newly created company was called CGNU but the market research proved that a new name was needed. Untypically, the name Aviva was invented by its employees.
The roll-out of the new brand began in 2002 all over the world except for the three most profitable countries. The rebranding in the UK, Ireland and Poland was delayed by a few years in order to mitigate the financial risk related to non-existing brand awareness of Aviva, which might have affected the level of brand consideration and ultimately, sales. The three legacy brands, Norwich Union in the UK, Hibernian in Ireland and Commercial Union in Poland, decided to take different approaches to the change. Norwich Union was renamed Aviva in the UK without a transitional phase. Hibernian first rebranded to Hibernian Aviva, and later to Aviva. The Polish Commercial Union executed a three-stage plan: from Commercial Union to Commercial Union Aviva, then to Aviva Commercial Union, and finally to Aviva.
Why is it an interesting case?
It is an interesting case mostly because it's one of the biggest global rebrandings that have ever taken place. It is also a textbook example of how a rebranding process should be carried out. First of all, the company secured a substantial budget to not only replace all brand assets but also to run awareness-building marketing activities. In the UK, for example, Aviva announced the new name with a campaign, in which Ringo Star, Bruce Willis, Elle Macpherson and Alice Cooper shared stories how changing their names influenced their careers.
Secondly, and this is probably even more important than the first point, Aviva made sure that all its employees from CEO to entry level positions were involved in the change. To achieve this, Aviva put in place an extensive internal stakeholder management programme, in which around 700 people were directly engaged in the rebranding. The project was delivered on time and within budget, no customers were lost on the way and in the UK, Aviva's brand awareness reached the level Norwich Union had beforehand, only three months after the rebranding took place.
What's the key lesson?
Don't start, if you don't have a proper budget. Don't even think about it, if your CEO doesn't fully support the idea of rebranding. Make sure you have a detailed plan of how to engage your employees. If they are not on board, they will make the change much more difficult than it should be.
In 2014 Airbnb repositioned itself, as its CMO Jonathan Mildenhall described: "from a very successful property listings company—to a culturally driven brand". The company wanted to build a sense of belonging among its users and saw itself more as a community than a technology business. It wanted to inspire people to travel more, not by encouraging them to see new places and visit famous tourist attractions, but by promising that they will feel at home everywhere. To better convey the message of "belonging anywhere", Airbnb changed its logo, the visual identity system, and the user experience of its website and app.
Why is it an interesting case?
Similar to Instagram and Uber, after announcing the change, the company experienced a huge backlash, in particular on social media. Even though it felt like most people rejected the new visual identity, the company decided to do nothing about it and just waited out the storm. After a few months, people simply got used to the new look.
What's the key lesson?
As the famous saying goes: "haters gonna hate". If you introduce bold changes to your identity, the chances are that more people will dislike it than appreciate it. If you know the change is right, just ignore the noise.
Aviva and Airbnb are two of the most instructive rebranding case studies of all time. Read part 3 here.
We will be continuing this series with more examples.
To see the full list of brand case studies available on BrandStruck, click here.
To receive our bi-weekly newsletter with the latest blog post and update on new brand case studies added to BrandStruck, just send your email to brandstruck@brandstruck.co with the title: Newsletter.
If you want to hire Magda for a brand strategy-related project, email her at: magda@brandstruck.co
Magda Adamska is the founder of BrandStruck.

BrandStruck is the only online database of brand strategy case studies.
This is a tool that is dedicated to brand and marketing professionals, allowing them to better understand the positioning of the world's most admired brands, the similarities and differences between them and to learn more about certain categories.