An express guide on how to choose the right branding agency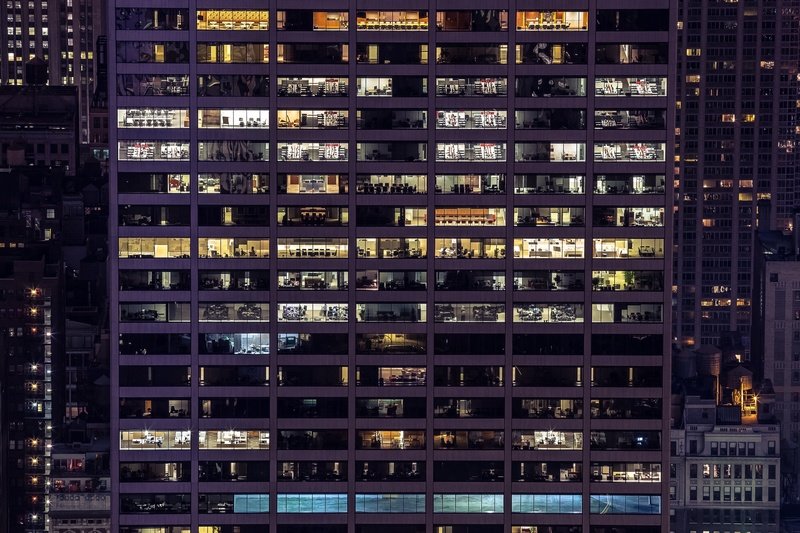 There comes a time, when the brand you are responsible for, needs some kind of a revamp – repositioning, refresh of design or a new brand architecture approach. Regardless whether you are a brand manager, a seasoned CMO or a business owner, if you don't have dedicated resources in-house, you will need help from a professional agency.
Choosing the most suitable branding partner can depend on the nature of your business, the complexity of the work needed and the budget available, amongst other factors. You know there are various types of branding agencies out there, from design boutiques to large consultancy companies, but which one will be best fitted for your project?
Here's our express guide on how to choose the best partner depending on your brand challenge.
Business consulting firms
We wouldn't normally consider adding business consultancies to this list. However, there's one type of project, where they could truly help, provided that you have a budget that most of us don't.
Imagine you're in charge of a complex portfolio of products with an unclear relationship between each other as well as the master brand and you not only need to clean this branding mess up but also make informed decisions on which brands to keep, which to rebrand and which to sunset. Only a partner with strong financial background, who will also understand the organisational implications of such decisions, can help. Complex brand architecture projects are all too often treated as a creative, naming exercise. In fact, they should be part of the business strategy as in the long run they might affect your P&L and organisational structure.
Having said that, we wouldn't advise to hire business consultancy firms to design your logo or prepare an overall brand strategy. Branding is a mix of art and science and while they can help you with the science part, they may lack the creative aspect of other types of agencies.
Big branding agencies
Big branding agencies are able to cover most of your branding needs – from changes in the brand architecture, to brand strategy, to design. However, because they offer their strategic and creative skills at a quite high price tag, sometimes they are simply a proverbial sledgehammer to your nut. Yet, they are absolutely the best for the projects requiring extensive stakeholder management.
If your experience has taught you that no matter what strategy you come up with, there will be people at your company, who will turn your professional life into hell by questioning every part of it, you already know that involving them in the process from the very beginning is a must. Big branding agencies are well-equipped to run a number of workshops with both high-level executives as well as more junior staff and will ensure that everyone is on board with your thinking.
The other type of project, we would strongly recommend big agencies for is when you need a name for your new product. Smaller agencies might treat it as creative work, while big agencies will ensure that availability and legal checks are in place, linguistic research is done (for global brands), and the impact on SEO & SEM is taken into account.
Small & medium branding agencies
When you already have an idea of who your target audience is, and what your brand strategy should achieve and most importantly, you're in an enviable situation, when you don't need to convince thousands of your co-employees to your ideas, small and medium branding agencies are a great choice for you. They can be truly strategic partners, who understand your business goals and will help you put a brand strategy together or verbalise a strategy you already have in your head and then execute it brilliantly. Small and medium branding agencies are the ideal choice when you need help to structure and improve your existing ideas, without the hefty price tag given by some of the larger, well-known agencies.
They will drive the project on both a creative and strategic scale, and more often than not you'll be able to come across a smaller agency that specialises in your sector, giving you a better chance of achieving the best result possible.
However, if you need to do a full stakeholder involvement, smaller companies may not have the resources needed to handle the workload.
Design boutiques
The designs, copy and visuals are a hugely important element of any successful branding project, and should reflect your brand strategy in the best possible way. Design boutiques pride themselves on their imaginative skills, and are the best choice for companies who have all of the strategy in place and need creative work such as the visual identity system or just a design of a logo or an app icon.
When working with a design boutique, you'll usually be dealing with people who have had previous experience working in big consultancies, so have knowledge in building up the brand. However, they don't typically hire strategists, and so would be unable to create elaborate brand strategies.
Brand engagement companies
Although these aren't strictly branding agencies and can't produce strategies or creative designs, brand engagement companies can help to excite your employees about the brand once you have your strategy in place and key stakeholders on board. This can be done through a variety of different methods such as events and brand activation projects, and is a great way of taking your brand to the next level.
These companies can offer brand immersion workshops, brand ambassador programmes, exciting live events, "town halls", roadshows etc. – all designed to help your employees to better understand the brand and turn them into your best brand spokespeople. Obviously, if your company hires 5 people including you, this might be just overkill.
Brand implementation companies
You think you've done your job when you have a great brand strategy and a new shining visual identity. Well, they will not roll out themselves in the 200 outlets you have globally. You need to ensure that your brand identity is consistent across all platforms of your business and brand implementation companies can help you with anything from digital implementation, to signage to interior design.
At this stage, it's crucial to ensure that all creative work is finalised and there are no more changes still to be introduced to your visual identity, as this will complicate the processes, confuse people and some mistakes will be definitely made.
When you know which type of branding agency you need to hire, the next step is investing time into researching and finding the right partner. It's important that you can develop a lasting relationship, as you are trusting them with a huge stake in your business after all. If their proposal meets most of your criteria, you understand every single piece of it, are not intimidated by their language and feel there is a genuine chemistry between the agency and yourself, the relationship will soon become one which you'll be sure to reap the benefits of in the long run.
To receive our bi-weekly newsletter with the latest blog post and update on new brand case studies added to BrandStruck, just send your email to brandstruck@brandstruck.co with the title: Newsletter.
If you want to hire Magda for a brand strategy-related project, email her at: magda@brandstruck.co
Magda Adamska is the founder of BrandStruck.

BrandStruck is the only online database of brand strategy case studies.
This is a tool that is dedicated to brand and marketing professionals, allowing them to better understand the positioning of the world's most admired brands, the similarities and differences between them and to learn more about certain categories.